Changing scheduling. For good.
It's a rota... and a geek thing.
This is our promise - it reflects every interaction, every experience, every relationship and every outcome.
Rotageek's people are honest, energetic, playful, confident, human, real, positive, modern and engaging.

Rotageek's benefits
Competitive salary

We want to attract, and reward talent, and we think our salaries should reflect that.

Flexible, hybrid remote work

Work from home, work from a coffee shop, work where suits you. We also provide global co-working membership if desired.

Unlimited holiday

25 days holiday + 1 extra on your birthday (excl. bank holidays) — We believe plenty of holidays set us up for success so allow annual leave requests above this as part of our unlimited leave policy.

The tools you need

WFH setup budget + all the hardware you need

Enhanced parental leave

Excellent benefits

From private medical insurance with Vitality and support for mental health.


Tell us what you need

We're still deciding on our full benefits package and we're working with our team to figure out what matters the most as we grow.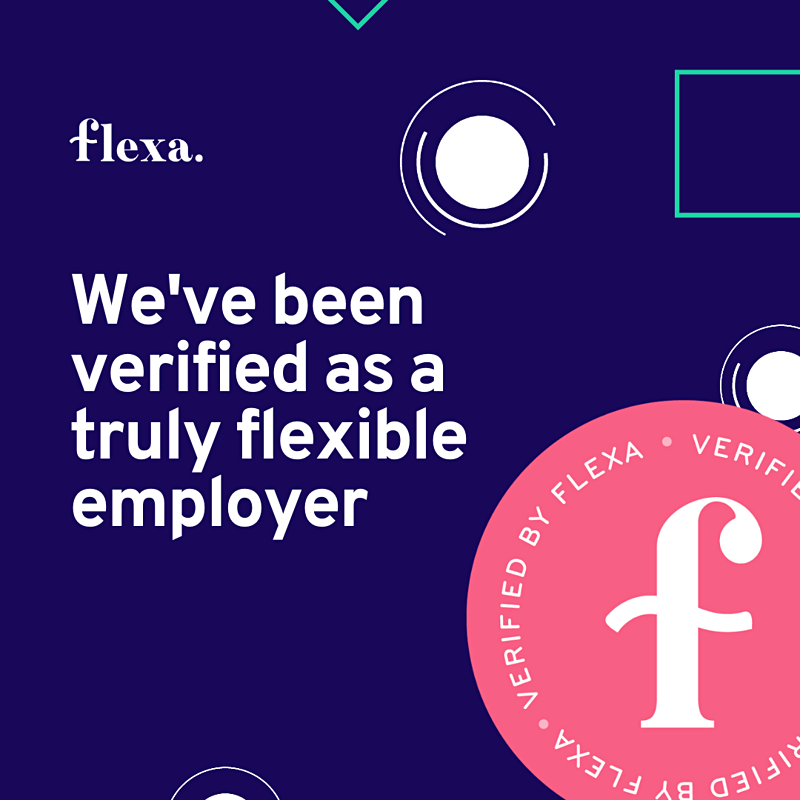 Verified by Flexa!
A UK-based job platform dedicated exclusively to flexible working
Flexible working at Rotageek is about giving control back to the employee to balance their work and their life in whatever way is possible. How you can flex will depend on your main activity, and we help our teams to manage their flexible working by providing a set of principles to follow.

Team endorsements
Our CEO has always role modelled a flexible, family-first approach to work and while everyone works hard, we absolutely get the freedom to do it when is right for us AND the business.

Employee in the Operations & Strategy team

Every single person is full of charisma and energy. The company promotes the use of our individual personalities making RG the ultimate workplace where you can be your true self to master our customer's challenges.

Employee in the Sales & Account Management team

Clear leadership and transparent communication from the senior leaders, means you know exactly what's expected of you and your team - and makes Rotageek a really awesome company to work for!

Employee in the Marketing team


About Rotageek
In 2006, two medical doctors and a tech guru got together to answer one question: how could they make better, more flexible, fair rotas in the Accident and Emergency department where Chris (one of those doctors) worked? Fast forward a decade and Rotageek is an award-winning, best-in-class employee scheduling solution that is changing scheduling for good.
Already working at Rotageek?
Let's recruit together and find your next colleague.